Beyond elated and grateful to be able to present to you my debut CALMEDY album!!
Helium Records - release date July 1st, 2022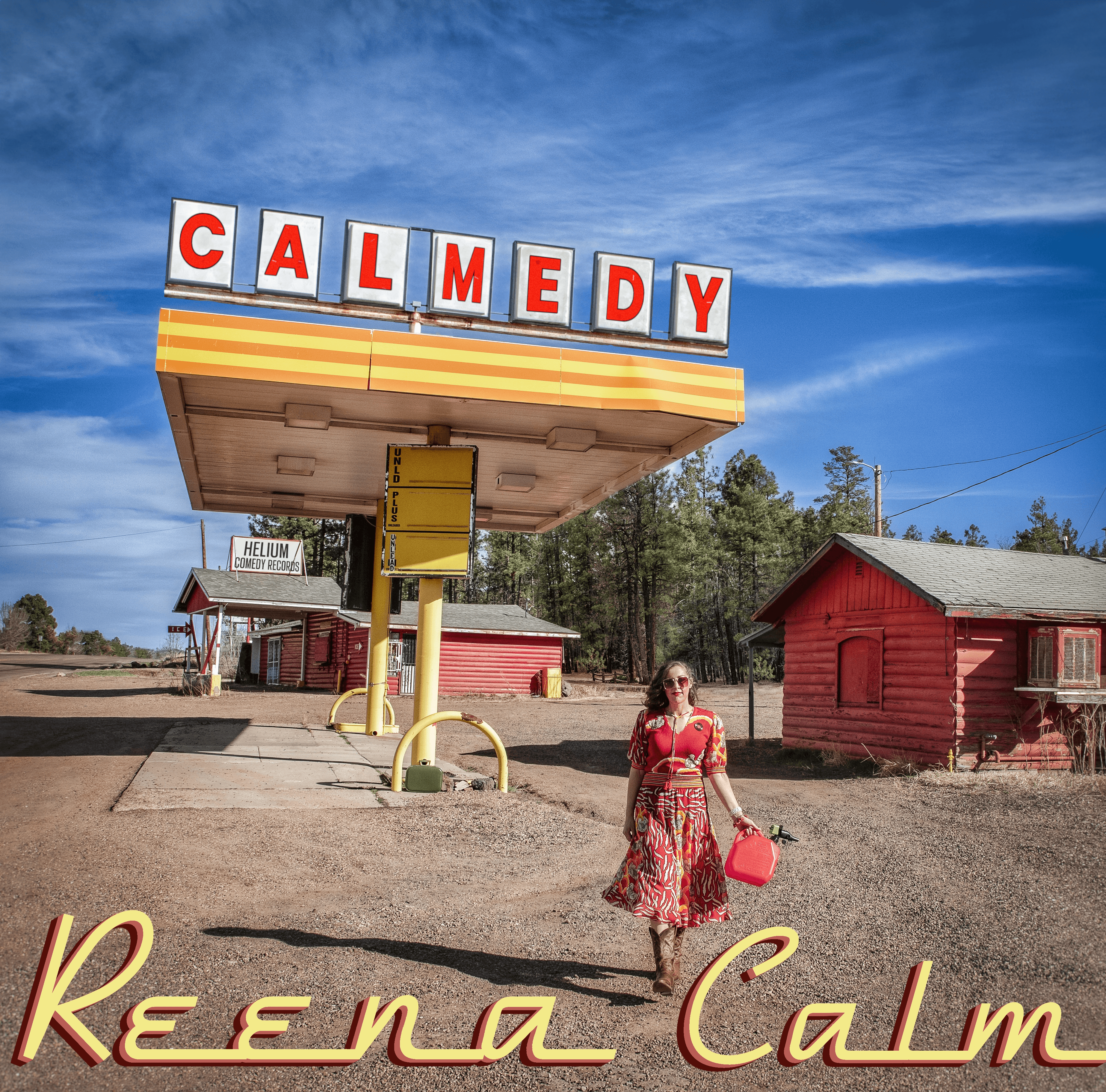 credit: RiKenna Photograpy
art by: Molly Pearman
In 2020 I was set to finish my goal of performing in #All50States, and then had planned to record my first hour later that year. When the pandemic hit, I barely noticed. Lol imagine. I had dedicated my life so fully to comedy to the point that I was (somehow happily) living out of a Prius, comedy condos, hotels and staying with friends and family all over the country. So when everything shut down, I found myself technically homeless. BLOOPER! I was unable to collect unemployment because as a successful road comic, I earned income in too many places to claim benefits anywhere. They say "pull up your boot straps," but... I needed boots. I'm not sharing ANY of this for sympathy. Quite the opposite. I'm bragging, and very proud of myself for the survival of that time as a human, and somehow my GROWTH as an artist. After an excruciating era of loss, fear, desperation, political and cultural warfare, and zoom shows... In January, 2022 I recorded an hour and 11 minutes of jokes in Louisville, Kentucky. Of all places.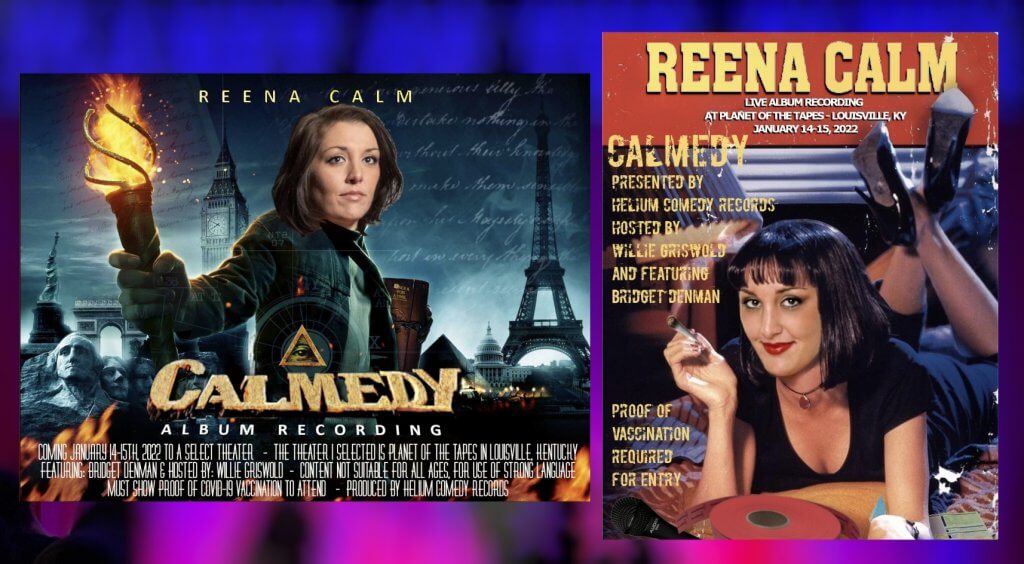 Summer of 2021 I got back on the road full time. Crossed off a couple more States, finally making it to Wyoming and Montana, and got enough laps in to feel ready to make a record.
In October of 2021 I made a stop at Planet of the Tapes in Louisville. As soon as I was there, I knew it was the place. I reached out to my first choice of record labels, and was humbled and honored to join the roster at Helium Comedy Records, and given the incredible good fortune to work with Jeremy Essig. A dream come true!!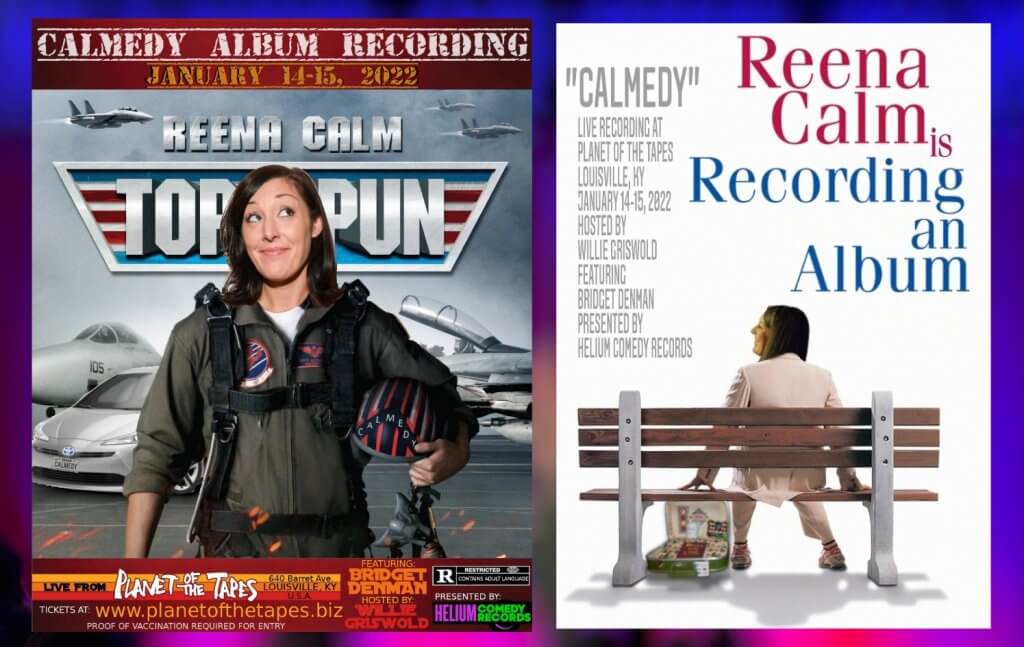 This hour you're about to hear includes a few of my older jokes, that have been foundational to my act, could not have recorded my first album without them. But most of this album was formed on quarantine zoom shows and the few live shows I was able to do. I started performing live again as soon as I safely could. I set up a whole outdoor tour that was half canceled for rain. I tried to work on new material while floating between the places I was lucky enough to stay.
I had every reason and opportunity to quit comedy, and the fact that I didn't? Means I never will. My life's purpose is to make people feel BETTER. This is my calling... and I'll never take for granted how good it feels to hear a room full of people laughing. Thank you.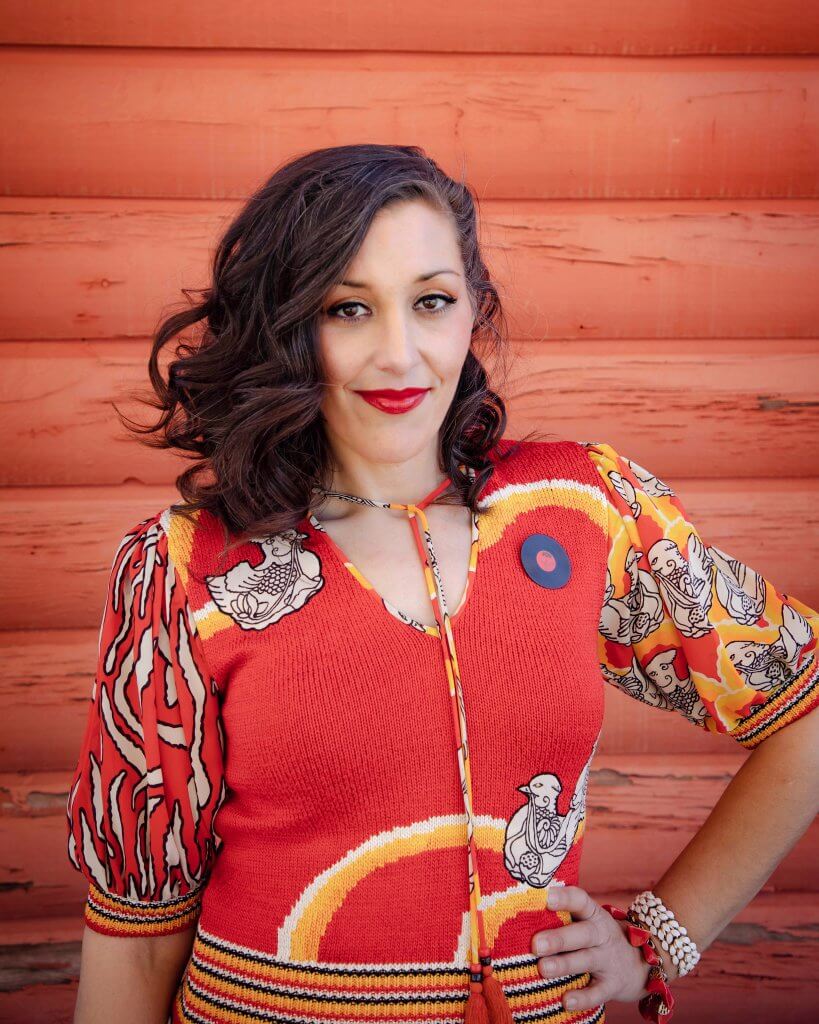 credit: RiKenna Photography
Did I get COVID in December like everyone else and freak out that the trajectory of my life's work would be shut down again? Haha of course I did.
Honestly, the fact that all of us were healthy and in that room in together in January of 2022 is a gift from the universe and maybe a miracle. But we DID it.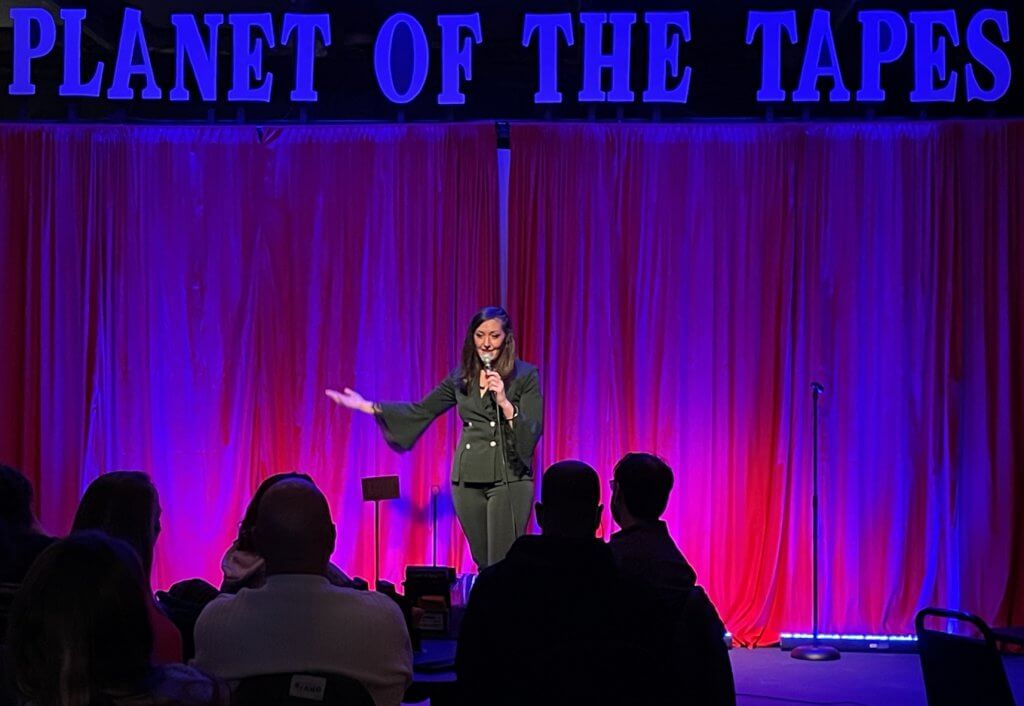 Why Louisville? Aside from Planet of the Tapes being a perfect venue, that sparked the joy of my inner child. I deliberately chose I place where I knew very few people. I know so many wonderful people in too many places and it felt impossible to choose a favorite. So I picked a place where I felt the fewest people had seen me perform. Louisville is also beautiful, and the people I've met there are the best of us.
What I really wanted for this album was the sound of me going into a room in the middle of anywhere, and making a room full of strangers laugh. The sound of me making new fans, people who have no idea who I am or what I'm about to say. I didn't write a set list for these recordings, I tried my best to capture the most authentic sound of what I'm out there doing most nights. Thank you to everyone who ever takes a chance on going to see a comedy show, especially to see a comic they might not know yet.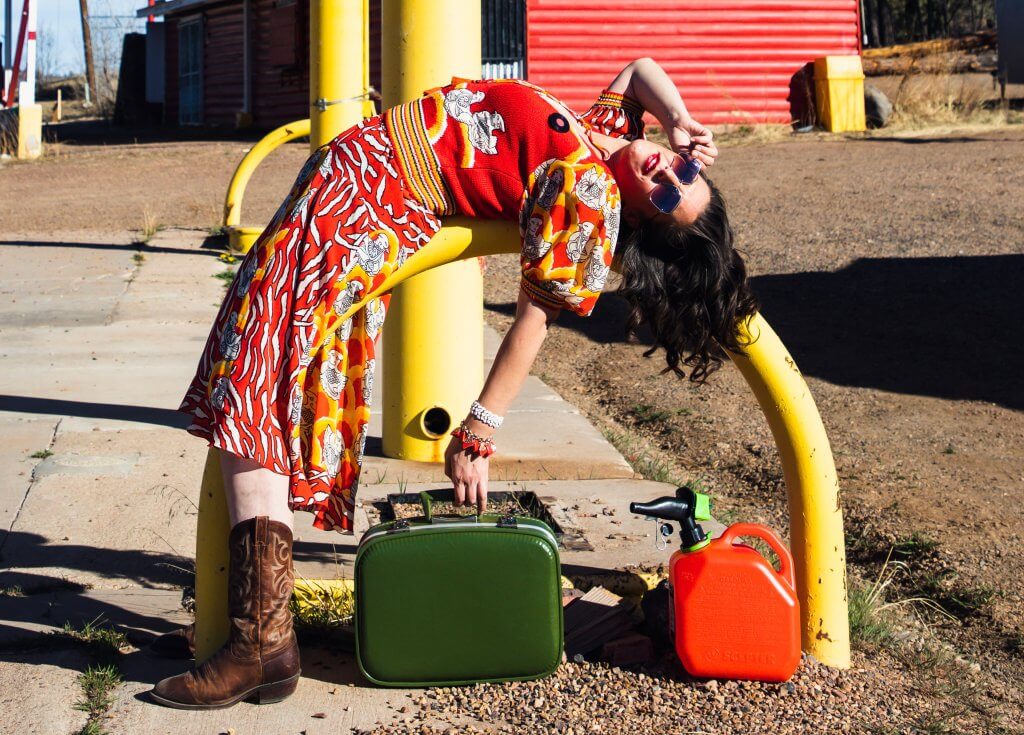 credit: RiKenna Photography
The weekend was unforgettable, and thank you to everyone who made it possible. Special thanks as well to Willie Griswold, Reed Sedgwick, Bridget Denman, Chris Vititoe, Jeremy Essig again, and everyone who came out to fill that room with laughs.
Being able to share this album now with YOU is a dream come true.
From the bottom of my circus hobo heart,
THANK YOU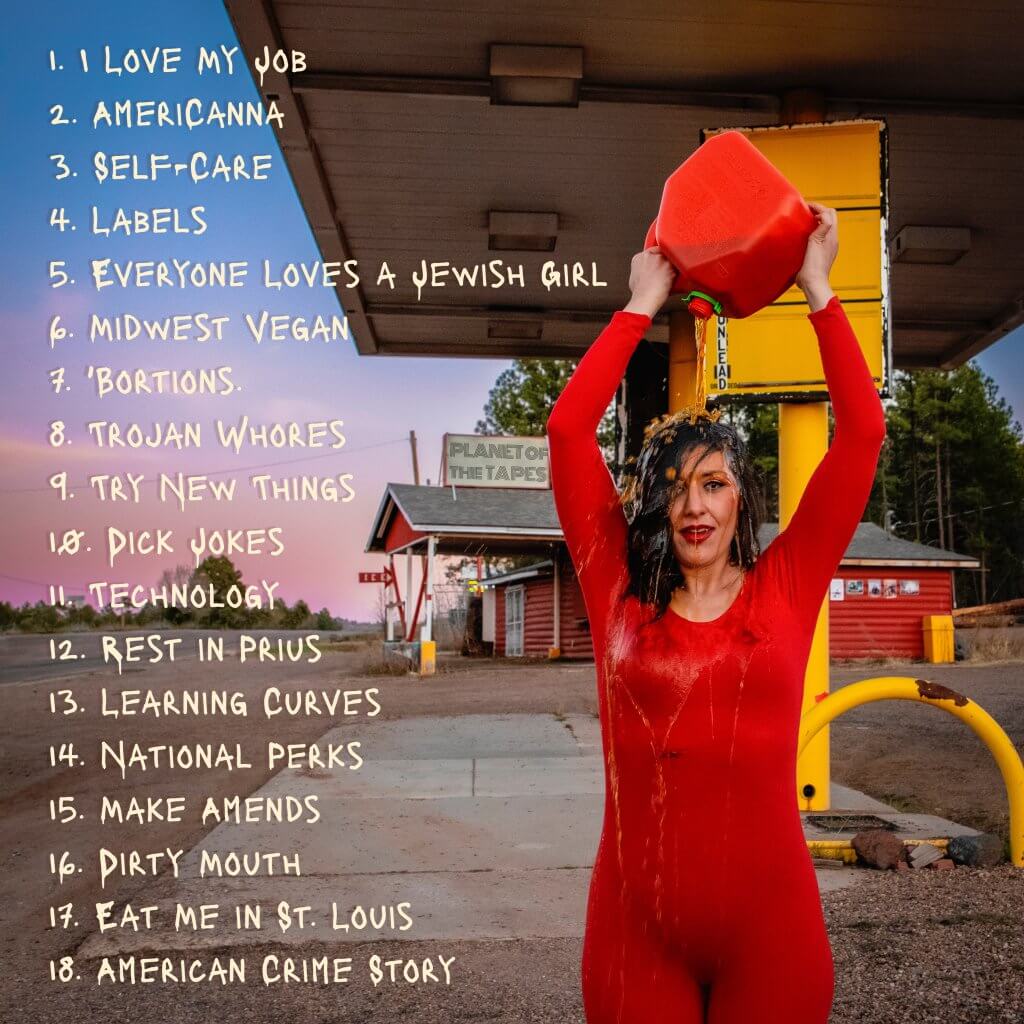 credit: RiKenna Photography
And... if you want to see the hour I was working on B.C.E. (before the covid era) that was recorded (accidentally) in February 2020 at the Jukebox Comedy Club in Peoria, IL. I'll keep that here, down below.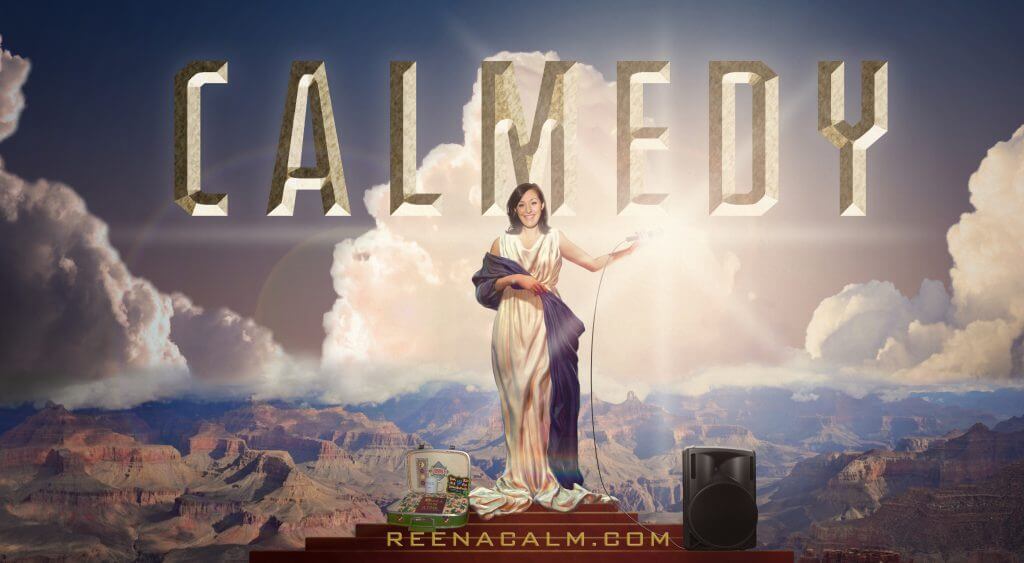 cover art: Taylor Higginbotham
video editing: Ari Rosenberg
#TBT: Pretty crazy to be putting out a "special" that's almost a full hour, shot in one take at a live show, and I feel like I did a perfect job...
But then I got a full hour of bloopers trying to shoot a 3 minute intro for it.